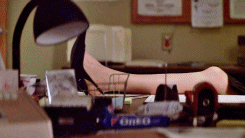 Have you ever thought about how much money you spend on clothes? On top of the cost, have you fallen into the, "I wore this last week," committee? I recently discovered subscriptions for your closet, and let me tell you… LIFE CHANGING. There are so many options out there, so I will list my top 5 here and explain the differences, the pros, and the cons.
Pros:
Wide range of sizes (0-22)
Over 700 designers to choose from
New arrivals added weekly
Full service
No commitments, you can cancel anytime
You get to choose what you receive
No styling fee
You have the option to pause your membership
Rental insurance is included in your membership
Cons:
It is a bit more expensive than some of the other companies
There are not a lot of options if you like suits/blazer combinations
Choosing a size can be tricky. There's no area to send measurements.
2. Stitch Fix
Pros:
Plus size friendly
Maternity options
Free returns
Discounts on purchases
Curated to your budget and style through a style quiz
Easy cancellation process
Cons:
Not as much freedom for choices
Additional styling fee
Prices can add up
3. Le Tote
Pros:
You can preview and edit items prior to delivery
Maternity options
New trends
Memberships start at $69 per month
Insurance plans available
Cons:
There are no tall, petite or plus sizes
If the items are damaged, you will be charged.
No unlimited returns and rentals
4. Trunk Club
Pros:
Personalized styling through Nordstrom
Freedom to review picks, prior to shipment
Free shipping
Premium brand selections
Professional, casual, workout, and business casual options
New trends
Option to shop by body type
Cons:
Less budget friendly
$25 styling fee
Pros:
A wide variety of sizes for petite, tall, and maternity
Unlimited free shipping
One price for unlimited rentals
The option to try before you buy
Great for business professionals
Free thorough laundering process
Great discounts on the clothes you keep
User friendly website
Cons:
You do not have the freedom to choose the exact items you get
More than 3 swaps/ month becomes challenging.
There are a lot of great subscription companies to choose from. Each company has its pros and cons. I would recommend browsing the sites for your most important guidelines. If you want to have a lot of options, you may want to select a company that provides unlimited swaps. If you have a budget in mind, you may want to stick with the companies that offer more for your money.