Are you tired of applying for hundreds of jobs, only to receive a generic message from a company indicating, they went with someone more experienced? or who was a better fit? Applying for jobs can be a hassle, but, there is a science to the process and I am here to help you break it down. Before applying for the position, do research on the company.
What is their mission statement?
What do they value as a company?
Check the reviews from employees on the website: Glassdoor.com
Check the salary reviews on Glassdoor.com
Go to their website and read everything you can about the company
After you have determined you truly want to move forward with the company, you want to make sure you have nailed the following:
Always have a professional email address
I can't express this enough. While many may not think this is a big deal, it can determine whether or not you get an interview. If you are concerned about your email address, you can always create a new email address with the domain you choose.
Good example: HarrySanders@chooseyourdomain.com
Bad example: Harrylikesthebootycheeks@chooseyourdomain.com
2. Font-size and style matter
Make sure your resume is no more than 12 point font, but no less than 10. You want to make sure at first glance your resume is professional and easy to read.
Good example: Harry Sanders
Bad example: HARRY SANDERS
3. Print the job description and highlight all of the qualifications
It is so important to know the job description, inside and out. A majority of applicants make the mistake of reading the first two lines and going through the application process, just to be denied a few weeks later. Once you have thoroughly gone through the JD, make sure your resume screams, qualified. Use key words from the JD to highlight your resume and make it stand out. Recruiters are constantly looking for matching key descriptors. Make a separate list of the qualifications you don't have and try to find ways to fulfill those for the next opportunity.
I remember starting out as a Respiratory Therapist with tons of clinical experience, but no managerial or knowledge of LEAN methodologies. When I was job hunting I noticed they were looking for candidates with process improvement experience. I registered for LEAN certification, and did a presentation at my hospital about a process my team improved from start to finish. BAM! There is my experience for next time I apply to a similar position.
4. Fit your objective to meet what the employer is looking for.
For instance, if the posting indicates, "Technology firm looking to secure a motivated, self-guided, full time secretary to oversee our data entry." You could adjust your objective to read, "To secure a full-time position as a secretary for ABC Technologies where I can combine my experience and self-guided approach to be a valuable resource to the company."
5. Keep the focus on you, and your skills, not where you obtained your skills.
This tip I learned from a recruiter at one of the top hospitals in the nation. She said, If you have successfully completed school, be sure to list the degree you completed in a bold font. The school name is not the focus, anything you have accomplished, such as receiving an MBA, should be easy to see. So in other words, you want to make sure the employer sees your accolades, not necessarily where you received them from. Make sure you are always the focus.
Good example: MPA Healthcare Administration, 2020 University of Hawaii.
Bad example: UNIVERSITY OF HAWAII 2018-2020 MPA Healthcare Administration.
6. Be aware of your resume file name
This is an important factor, people tend to overlook. There are times you are working hard on your resume and overlook the file name. You want to make sure your document file name includes your first and last name, as well as the type of document.
Good example: Andre Smith Resume
Bad example: 023932001 or Resume
7. Incorporate your specific and measurable accomplishments
Don't be vague when it comes to what you have achieved. Incorporate the SMART goals you have accomplished, specific processes you've initiated, and show the improvement.
Good example: Increased sales by 44% by implementing new approaches for lead generation
Bad example: I improved the sales drastically, and made a huge contribution to the company.
8. Social Media presence
In this day and age social media is everywhere. There are often companies that will ask for your social media handles, or sometimes, they won't ask, but they will do a google search. You do not want your potential boss to see you at the frat party drinking from a beer keg in your bikini. Make sure you do the mom, dad, and grandparent review. Also, ask yourself these questions: Is this something I would share with my family? Is this something that represents me?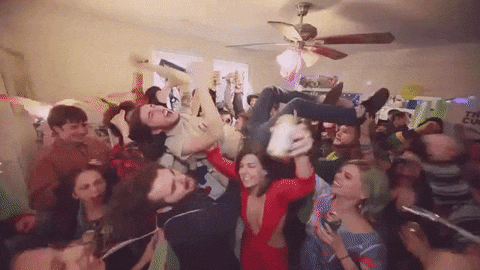 9. The outdated, one page rule
If you are anything like I was when I first began my job seeking journey, you had it ingrained in your mind that your resume must fit onto one page. This is not true when you are an experienced individual. When you are fresh out of school and trying to secure a position, it is likely you will be doing all that you can, to stretch your experience to fit onto one page. This is normal. However, if you have 10 or more years of experience, it is likely your resume will not be one page. In fact, most employers want to see your extensive resume. Don't try to condense your document, you will ultimately be selling yourself short.
10. Seek professional and personal feedback.
When you are working on your resume, you tend to read and re-read the document until you are driven into oblivion. Review your document using spell check, a program such as, Grammarly, and send your resume to at least 3 different people to review. I recommend sending it to one of your professional references, a friend, and a mentor. When you have input from others, you can see things from a different perspective and they may inspire you to make more changes.
Overall, your resume is a look into your professional soul. You want to make sure you are capturing all of your accomplishments, accolades, and professional associations. Do not think of your resume as a final document, you will constantly be adding, removing, and updating your resume. Try to keep it current, even if you are not currently seeking employment. By constantly updating in real-time, you will save yourself hours when you are ready to apply.
What are some essential tips you have when writing and updating your resume? I would love to hear your feedback in the comment section.